Illustrations for Techonomy Magazine.
One cover and one spread.
Artificial Intelligence, win lose or draw?
Will we own AI or Will it Own Us?
A great story about AI domination

If you are a gamer perhaps you have played Deus Ex (the one from 2001) and perhaps you recognize the logo form Majestic 12
There is a statue in the VersaLife's lab that was a inspiration for my illustration bellow.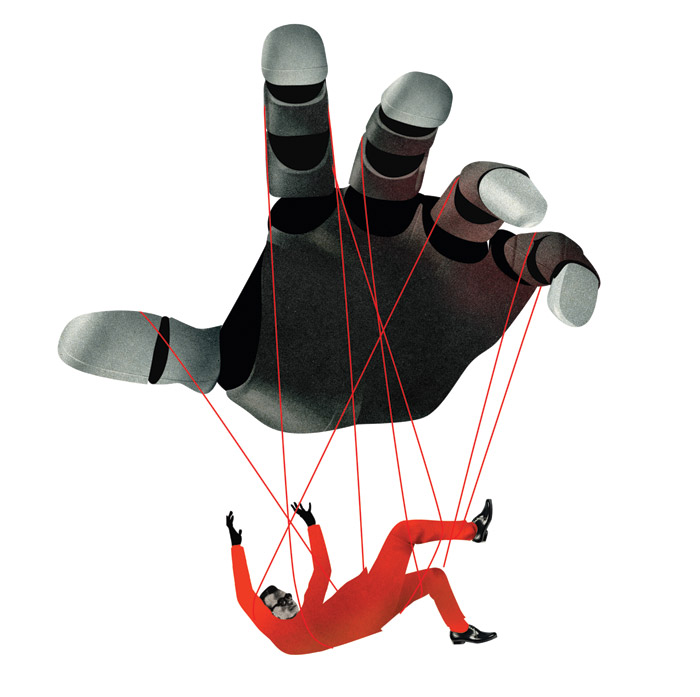 the cover: