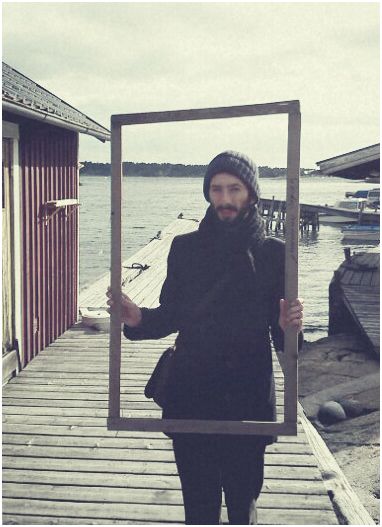 My name is Emmanuel Polanco.
I am an author and an illustrator born in Paris, France and currently living and working in Sweden.
My illustrator career began after my studies in 2001, by practicing collage, painting and drawing.
More art
here
contact me by email:
here
@twitter
,
@instagram
,
shop
Represented by
Colagene
, Illustration Clinic
Clients:
Broadview magazine, Oh-So magazine, Politico.eu, Nathan éditions, Författaren tidning, Beaux Arts magazine, Gear patrol magazine, Specialpedagogik tidning, Chef och Ledarskap tidning, BBC science focus, Harper Collins Editions, The Economist, Cosmopolitan, Wired, Gallmeister Editions, MensHealth, Outside, Phosphore, Que Choisir, Studio Magazine, Le Particulier, Le Parisien Week End, Oprah magazine, Texas Monthly, Techonomy, Theater an der Wien, Steppenwolf Theater, Ogilvy Chicago, D la Repubblica, Foreign Policy, The Atlantic Magazine, Random House publishing, Newsweek, M le magazine du Monde, Eight by Eight, L'Obs, Femme Majuscule magazine, Nautilus Magazine, Les Inrockuptibles magazine, Philosophie magazin (DE), Gallimard éditions (NRF), MIT Technology Review, Reuters, The Royal Shakespeare Company, Penguin Editions, Philosophie magazine, Los Angeles Times, Time Magazine, Monocle Magazine…
Picture books:
Recettes pour mes enfants
, Bruno Verjus, Emmanuel Polanco, Éditions Alternatives, 2015.
Les Animaux dans la nuit
, Emmanuel Polanco, Gallimard Jeunesse Giboulées, 2014.
Petite Alice aux Merveilles
(The Nursery Alice), Lewis Carroll traduction by Florence Delaporte, Illustrations by Emmanuel Polanco, Gallimard Jeunesse Giboulées, 2013.
L'enfant et la nuit
, Olivier Balazuc, Emmanuel Polanco, Gallimard Jeunesse Giboulées, 2011.
Les Animaux dans la neige
, Emmanuel Polanco, Gallimard Jeunesse Giboulées, 2009.